Thanks for stopping by. About Darren Jenkins & Shelly Jenkins…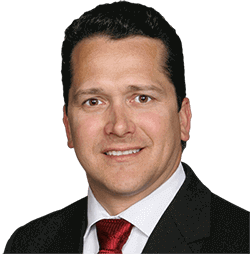 Darren Jenkins & Shelly Jenkins
Mortgage Broker
11963 Stovall Way

Yucaipa, CA 92399
Darren and Shelly Jenkins are both, passionate about helping clients and highly experienced in mortgage lending.  With 30 years of mortgage lending experience they decided that the best way to serve the needs of their clients was to open a local, independent, mortgage brokerage company.
As a professional mortgage broker, we originate, negotiate, and process residential mortgage loans on the behalf of the client. As your mortgage broker you can expect:
1.OFFERS ACCESS TO HUNDREDS OF LOAN PRODUCTS
A mortgage broker offers a wide range of mortgage loans from a number of different lenders. The greater the broker's experience and network, the better your opportunity to obtain the loan product and the interest rate that best suits your needs.
2.FINDS THE MOST ADVANTAGEOUS DEAL
A mortgage broker represents your interests rather than the interests of a lending institution. They should act not only as your agent, but as a knowledgeable consultant and problem solver. With access to a wide range of mortgage products, a broker is able to offer you the greatest value in terms of interest rate, repayment amounts, and loan products. Mortgage brokers will interview you to identify your needs and your short and long term goals. Many situations demand more than the simple use of a 30 year, 15 year, or adjustable rate mortgage (ARM), so innovative mortgage strategies and sophisticated solutions are the advantage of working with an experienced mortgage broker.
3.HAS FLEXIBILITY & EXPERTISE TO MEET YOUR NEEDS
A mortgage broker navigates the client through any situation, handling the process and smoothing any bumps in the road along the way. For example, if borrowers have credit issues, the broker will know which lenders offer the best products to meet their needs. Borrowers who find they need larger loans than their bank will approve also benefit from a broker's knowledge and ability to successfully obtain financing.
4.SAVES YOU TIME
With a mortgage broker, you only need one application, rather than completing forms for each individual lender. Your mortgage broker can provide a formal comparison of any loans recommended, guiding you to the information that accurately portrays cost differences, with current rates, points, and closing costs for each loan reflected.
5.SAVES YOU MONEY WITH NO HIDDEN COSTS
A mortgage broker is offered loans on a wholesale basis from lenders, and therefore can offer the best rates available in the market, typically making the total loan cost lower for the client. A reputable mortgage broker will disclose how they are paid for their services, as well as detail the total costs for the loan.
6.DELIVERS PERSONALIZED SERVICE
Personalized service is the differentiating factor when selecting a mortgage broker. You should expect your mortgage broker to help smooth the way, be available to you, and advise you throughout the closing process. Check the qualifications and experience of the mortgage broker, ask for references, and rely on referrals from your attorney, accountant, real estate agent, or financial planner.